Fiona Ashe on Film and Video:
I've always had scenes and dialogue going around in my head — when I was a kid, I thought everyone else did too. When I first saw a film, I suddenly understood that the stories in my head were the seeds of movies. From the moment I started directing, I felt completely at home — as if I was doing what I was born to do.
I have since trained up in writing and editing drama too — and both skills have taught me to be a better director. I love working with a cast and crew. I love the teamwork, the camaraderie and the creative collaboration.
We work with budgets of all levels: I'm an experienced self-shooter, which is ideal for projects that are modest in scale. For larger scale projects, I relish collaborating with film cinematographer Jaro Waldeck: she takes care of the technicalities of the picture and sound while I produce, direct and conduct the interviews. We are a great team!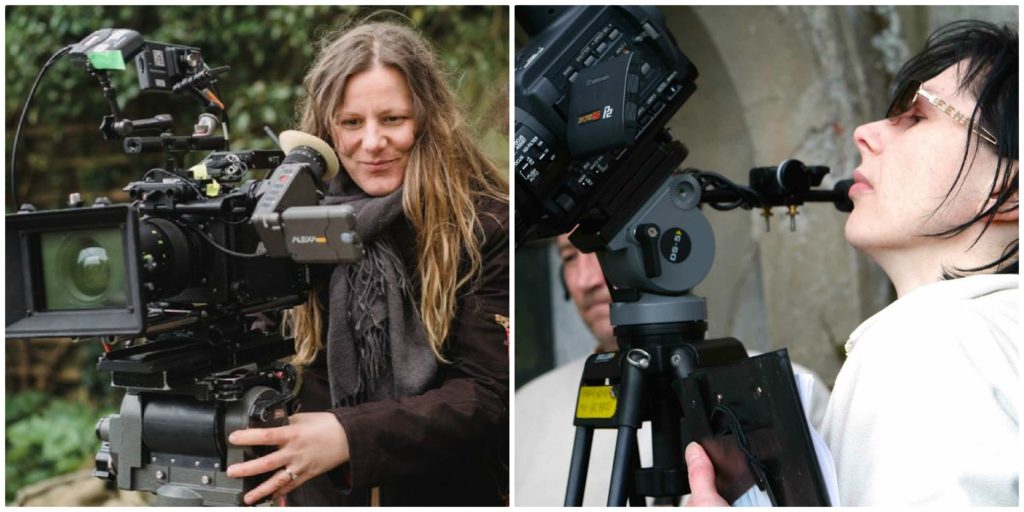 Training: Fiona Ashe
Diploma in Advanced Film Directing, New York Film Academy.
FETAC Certificate Level 6 Visual Structure for Directors, Screen Training Ireland.
Staging For Camera, Screen Training Ireland. Tutor: Mark W. Travis, Los Angeles.
FETAC Certificate Level 6 Digital Multi-Skilling for Documentary Direction, Screen Training Ireland.
Journalism for Television, RTÉ. Trainers: John de Tarsio and John Larson, NBC.
Bachelor of Arts Degree in Communications Studies (including Video Production), Dublin City University.
The Professional Screenwriting Series, ScreenwritingU, Los Angeles.
Directing Masterclasses taught by Spike Lee, Stephen Frears, Mike Leigh, Anthony Minghella, Stanley Tucci, Mike Figgis, Wim Wenders, Stephen Daldry, Paul Schrader, Jim Sheridan and Oscar winner Alex Gibney.
Training: Jaro Waldeck
Bachelors Degree in Film and Video, Columbia College, Chicago.
Masters in Cinematography, FAMU Prague.
DAWN lighting workshop at Kerry EBT Training Centre.
3D CINEMA at Ardmore Studios, FÁS.
PADI: Diving Course for Camera Operators.
Fiona Ashe on Training:
I spend a lot of time designing courses to ensure they engage delegates through interactive exercises, entertaining videos and storytelling. I believe that people learn by doing, so I insert a lot of practical exercises into my trainings. Delivering training allows me to bring together my skills in public speaking, journalism, content creation, video, writing and mentoring.
Fiona Ashe on Copywriting:
Writing to a very high level takes time to master. I've been writing for many years. I started in the pressurised environment of a newsroom (TV3 and Today FM) — it was excellent training in how to consume a lot of content quickly and rewrite it concisely. Now I use those skills to help companies to grow, connect with customers and attract new business.
Fiona Ashe on Book Editing:
The first book I edited and published was a very personal project. 31 Years of Hell! 1914–1945 is a concise history of the two world wars and the interwar years, and was written by my father. It had been his passion project for many years, motivated by the loss of his grandfather in World War I. It meant the world to him when it was published and stocked in bookshops around Ireland.
Since then, I've edited and published two more books by an independent author and am working on two more books. The self-publishing industry is so competitive that I'm delighted to be able to help independent authors to realise their dream and see their books in print.