Social media marketing is a powerful promotional tool for business when used strategically.  No matter what industry you are in, we will:
(a) help you to select the most appropriate social media tools to promote your business online,
(b) devise and implement a digital marketing strategy which optimises the resources you have available and is aligned with your business objectives,
(c) measure the effectiveness of your digital marketing campaign to ensure the best return on investment for you.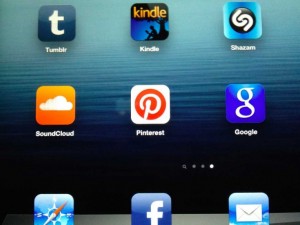 We can manage it for you, including running competitions to drive engagement, or alternatively we can train your team to ensure they are fully equipped to manage your digital marketing campaigns on a day-to-day basis.  We provide hands-on step-by-step training in the following areas:
√ Social networking, e.g. Facebook, Google+, LinkedIn, Twitter, Pinterest, etc.
√ Video marketing e.g. YouTube, Vimeo, etc.
√ Creating Compelling Content
√ Creative Writing
√ Video Production and Editing
We would welcome the opportunity to show you how video and digital marketing can make your business stand out from your competitors, so contact us now.